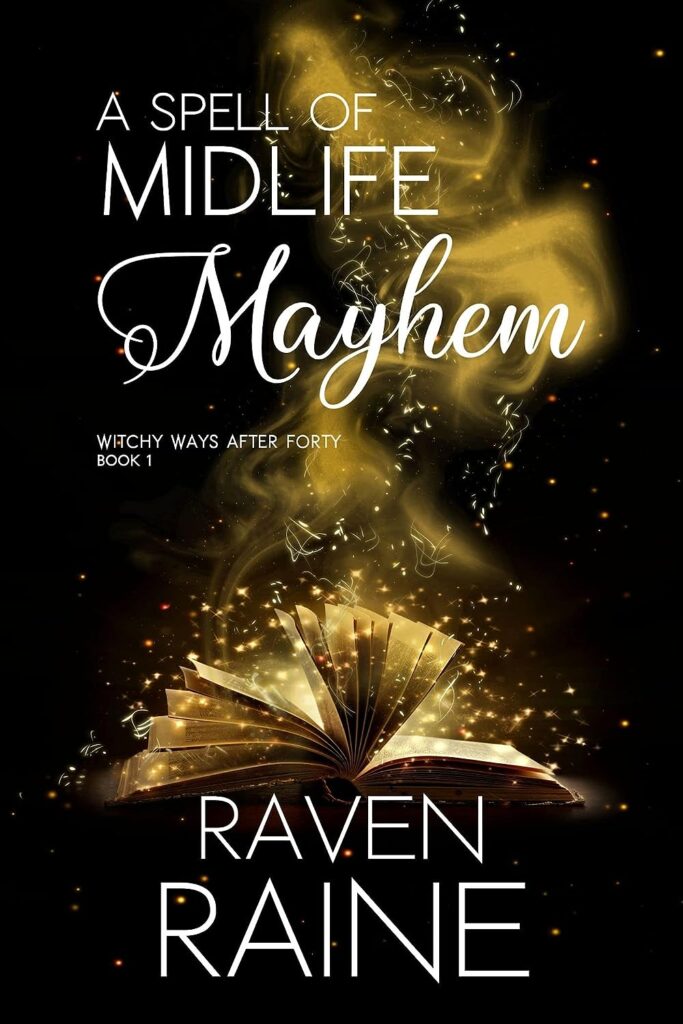 A paranormal women's fiction novel – the start of an exciting new series!

Heather Nicholls isn't having a half-baked midlife crisis. No, hers is well-and-truly full-on. At least her life is more exciting now, even if it's a little out of control.

At 44, she wasn't expecting to start over in every aspect of her life. But a major operation, early menopause and budding witch magic makes her rethink her priorities. Wine and painkillers, check. Quit her job, check. Decide what she's going to do with the rest of her life… yeah, that's the hard one.

When she learns her husband is cheating on her with a young bimbo, it's the final straw. She leaves him and moves halfway around the world to live in England with her disabled Aunt Ruth, a high-level witch. And there's a bonus: the mysterious scorching-hot boarder, Raven, who seems to have some secrets of his own.

When Heather takes a job as a house guide at an old haunted mansion on the banks of the Thames, her life changes forever. Before long, she's embroiled in investigating a mystery with a ghost partner, Charlotte, who's looking for adventure after hanging around the manor for nearly 400 years.

If only her estranged husband, and her daughter, would stop phoning at all hours, she might solve the mystery and learn the witch magic… and get some sleep. But nothing ever works out the way you expect, does it?