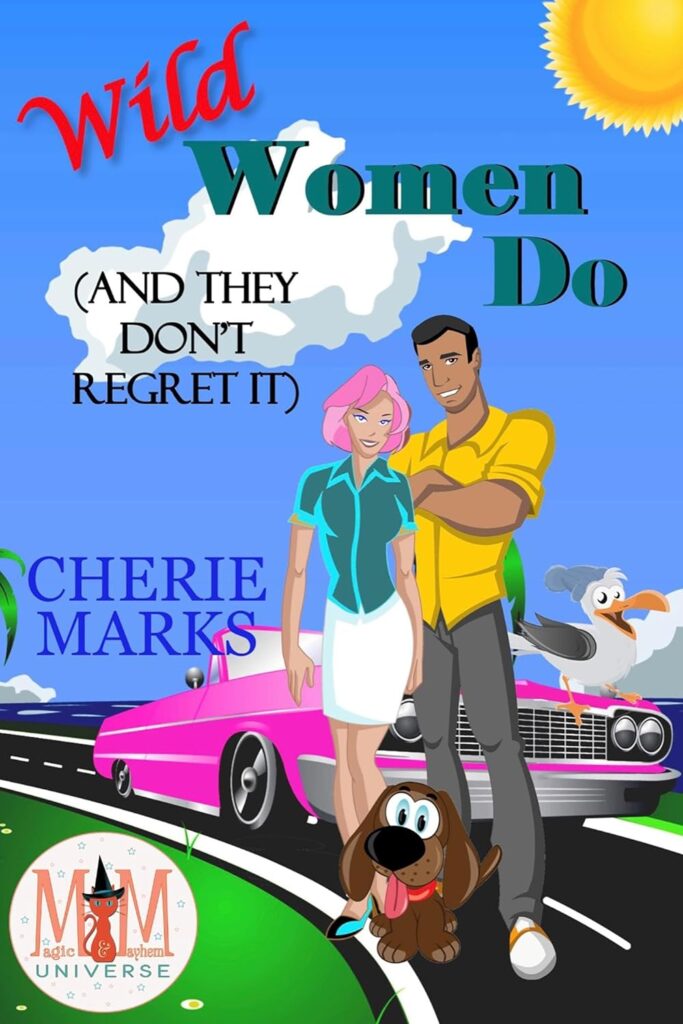 Beware a siren's silence. She's not quiet. She's plotting!
Half-siren/half-witch, Hollyn Oates, and the pilot with the most, Kai Iona, are barely a step ahead of Grigori, Hollyn's warlock father. With a broken piece of an amulet in her bag, finding the missing piece before the next full moon is the priority. It will take the complete amulet to halt her father's plan to lock her away forever.
Kai fights by her side, but he must rebuild her trust. The amulet would reveal his unknown origin, but can he convince Hollyn he's willing to sacrifice it all for her? He's ready to do just that, but a new side quest challenges the two to help a kidnapped, teenage witch get back to her family. But Willow might be more than meets the eye. She could lead them all to their ultimate fate.
With the help of a new cast of characters, Hollyn will face her fear of the power of her voice. Can she step up and do what she must? Only if she accepts that Wild Women Do (And They Don't Regret It).
This is book 2 in the Wild in Love series. Although this is a story all its own, it is a story connected to the first book in the series and will make more sense after reading the first book in the series, A Real Wild One.