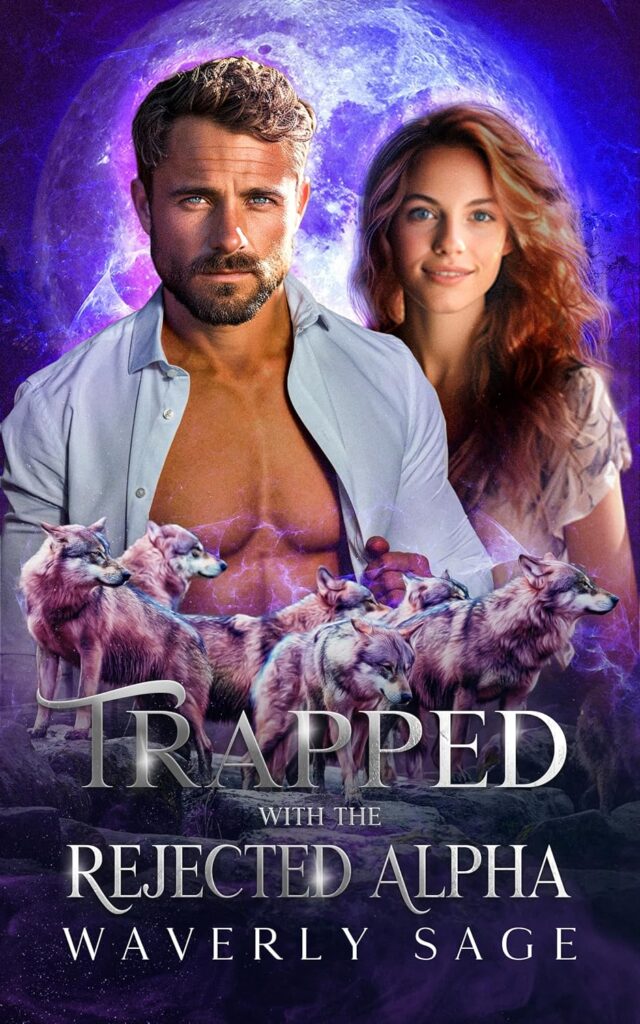 While trapped in treacherous woods with a strikingly hot rejected werewolf, 
We ignite a tempestuous love amidst dark forces looming.

I am an exiled witch propelled into an enchanted forest by my curiosity.
My trapped companion is a mysterious, wary werewolf outcast.

A malevolent witch has set a trap to misuse my talents.
Unaware that she has snared a werewolf, too.

I collide into this incredible hunk's arms while escaping the dark witch's clutches.
I lose myself in his brown eyes as my hands run down his washboard abs.

His mouth devours mine as our bodies press together.
Forging an unbreakable fated bond that his wolf recognizes.

The wicked witch trap manages to separate us, leaving doubt,
And luring him away from my heartfelt embrace into a deceitful game.

If he doesn't recognize the truth before it's too late,
He'll crush my heart and abandon our future baby.