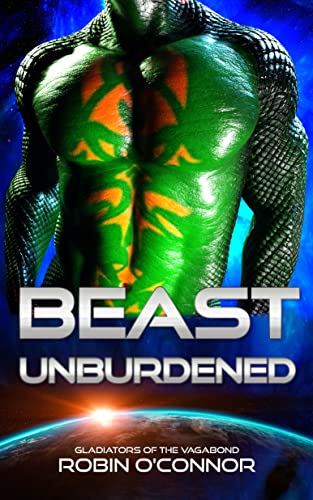 First, they abduct me from Earth. Now, they want to use me as his breeding stock.
Abigail
Space-napped, that was my weekend. Work one day, outer space the next. And these slavers aren't playing around, I'm designated as an ideal match for an eight foot tall beast, covered in green scales and a pair of sharp horns to boot.
He's terrifying. He's a killer. A gladiator.
But he's the only thing standing between me and a fate worse than death. Working together is our only chance at freedom and I'll do what I've got to do… Every Beast needs a Beauty, and in the dark of the night, maybe I can be his.
Ziame
I catch her scent before I see her. A female.
All my instincts demand I claim her, protect her, make her mine. But this female is frightened and we are prisoners. The only option left is breaking our shackles and taking this spaceship as our own.
Inside the ring and out of it, I'll fight for us both until my dying breath to prove that even a beast like me can be worthy of her love.