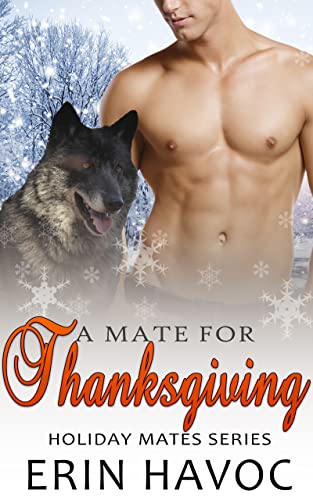 A Curvy Holiday Romance

ZELDA
As a vet, the worst thing that could happen just did.
I ran over an animal. On Thanksgiving, of all days.
I take him home but, to my surprise, the animal is not there the next morning.
A man lies in his place. A very, very handsome man.
To top it off, a snowstorm locks us together, and he's not happy I keep asking about him shifting into a wolf.
It doesn't matter how I feel next to him. He makes it clear he's leaving.
Can I avoid falling in love?

JASPER
This woman is exasperating. Not only she ran me over in my wolf form, she decided to bring me home to take care of me. Worst, she's the most interesting person I've ever met.
I cut women off completely. No matter how much my wolf cries for her, I won't fall for it.
The second this blizzard quiets, I'm leaving.
Even if my heart breaks because of it.