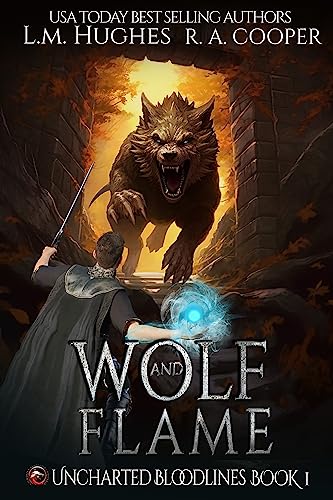 Divine plans and mortal pawns on an urban battleground.

Mage meets shifter, and the world goes to hell.

Kasspian and Cara didn't sign up for this. He's an untrained mage with a demon bloodline and she's a wolf shifter Druid with no powers. Brought together by karma, they must forge a new path to power as blood wars and demonic forces threaten to tear their world apart.

But little do they know, the gods of the Divine Realm have been keeping an eye on them. And by "keeping an eye," we mean they're tracking their cultivation stats. Yes, even gods have jobs, and apparently, one of them involves meddling in the lives of unsuspecting mortals.

As the blood wars rage on and a legendary evil rises, Kasspian and Cara must choose between family loyalty and their unbreakable bond. Will they succumb to the darkness that calls to them, or will their forbidden attraction be their salvation?

With the fate of the world at stake, the gods will make the choice for them.

In a world where the gods and demons battle for control, Kasspian and Cara must forge their own destiny or risk being consumed by the chaos around them.