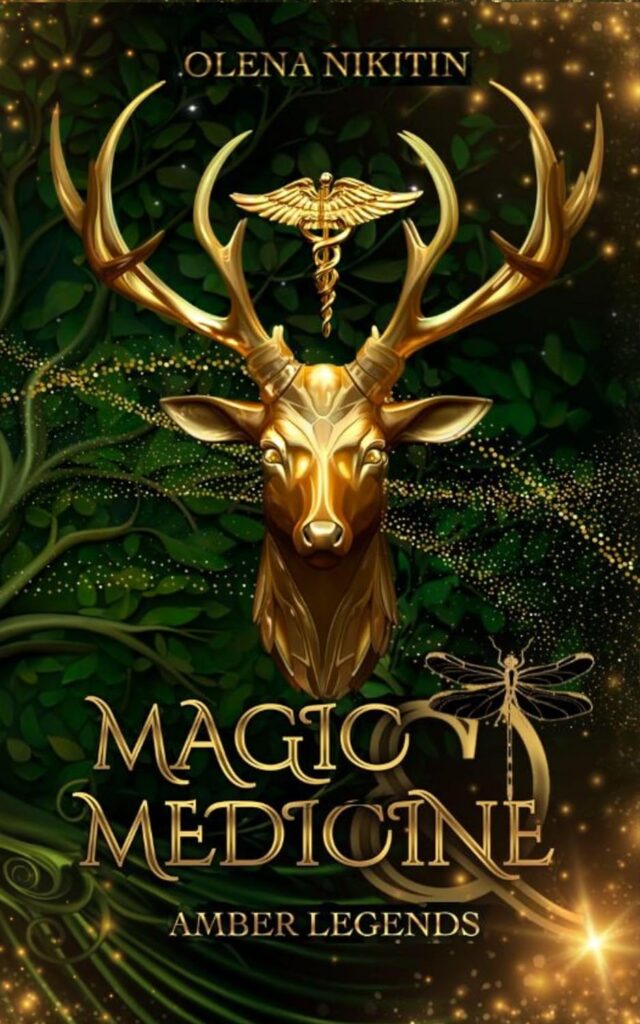 DANGER DOESN'T LURK IN THE SHADOWS. IT ENTHRALS YOU WITH VERDANT GREEN EYES.

Sara doesn't need a man to tell her what to do, especially since they bring her nothing but trouble.

After years of working in the Emergency Department, she earned her stripes, but the same gift that made her an excellent doctor turned her into a recluse, afraid to let anyone get close enough to learn her secret.

Still, nothing stays hidden forever, and the world of magic and danger comes crashing down on her when a stabbing victim comes back to life and demands his knife back.

Leszek, the powerful and enigmatic boss of the Tricity underworld, is accustomed to having absolute power and authority over those with magic. When he arrives at the hospital to clean up the mess caused by an unruly vampire, he finds Sara, whose courage and audacity captivate the mafia boss, challenging him in a way no one else has before.

As the two become entangled in each other's lives, Sara's newly discovered magic makes her a target for a dangerous, emerging power, while her inner demons keep the only person who can help her at arm's length. Leszek must decide if his desire for Sara is worth fighting for or whether he should sacrifice her to protect his domain.