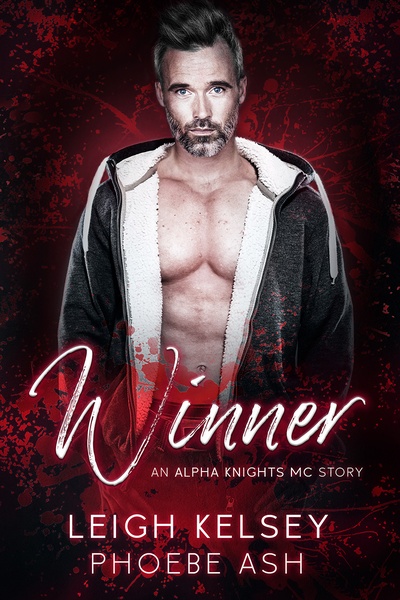 Mercedes For thirty-one years I thought I was a beta, until one night my temperature sky-rockets and slick drenches my core. The only thing that will soothe me is an alpha—and fate leads me right to Winner, a grizzled, older biker who vows to protect me.
Winner I never thought I'd be given a soulmate, but when Mercedes runs in front of my bike with a cry for help, everything in my life shifts. She's not just an omega, and my mate—she's in heat.
I'll give her everything she needs to get through the mating frenzy: my touch, my heart, and as many climaxes as she can handle. Now I've found her, I'm never letting her go.
The Alpha Knights MC is perfect for lovers of protective alpha males, fiery damsels, and romance that's equal parts sweetness and heat. These alpha bikers will fight for their club and their omega women, and they're not afraid to get their hands dirty to keep their families safe.